FREE Data Security Download & Developers Guide.
Get Paid Faster
Never miss a sale. Process payments with NTC and have 100% of your cash in your account, the next business day.
Cloud Solutions
Our Virtual Merchant and Merchant Connect cloud based tools offer an intuitive interface to all your pending and processed payment details.
Use Your Devices
Lower costs by using tablets, smartphones, laptops and PCs you already own. Process your payment from anywhere in the world.
Gift & Loyalty Programs
Increase repeat visits and revenue with our Gift Cards and Loyalty Rewards programs or offer new incentives to your employees.
Testimonials
We're the best. Just ask our customers and hear what they have to say about our incredible service and great value.
Anywhere You Are
Internet connected devices anywhere in the world can process electronic transactions with our Virtual Merchant solution.
Our payment solutions give the flexibility to process on a single credit card terminal or an entire call center. Recurring payments, partial payments or deposits, you gain full control of all your payment processing needs.
Should you encounter an issue, our dedicated support team will be right there to provide the customer service your business deserves.
Process payments on your Android, Apple or Blackberry smartphone or tablet devices anywhere you go. Send receipts to email addresses and harvest valuable data to extend special offers or use our gift and loyalty programs to reward your customers.
Our solutions work with accounting software like Quickbooks and Peachtree as well as Point of Sale systems for restaurants and warehouses. Want more flexibility? Our Mobile Point of Sale solutions from Talech allow your sales force 24/7 access to your inventory and electronic payment processing for round the clock revenue.
Have an online presence? Our Virtual Merchant solution allows merchants to consolidate their payment processing accounts to give a complete picture of billings and collections across the board. Now you can see your complete revenue stream in one powerful tool.
Accept payments wherever you are with security and piece of mind for you and your customers. Flexible solutions that empower your business growth and world class support for complex integrations and answers to your toughest questions. Get personalized treatment from our payment advisors so your electronic payments work the way you do. We offer transparent pricing and services that work with your existing technology to provide a low cost automated billing and collection solution.
Our one stop portfolio of payment services allow you to process any electronic transaction from checks and cards to our industry best gift card and customer loyalty programs. With just a glance, our inuitive web based Virtual Merchant provides an overview of every aspect of your payments and controls to make your employees more productive, from anywhere in the world. Merchant Connect reporting software consolidates sales online, in store and on the go with powerful tools to make reconcilliation as simple as possible. Never miss a sale, get great service at a great price with National Transaction Corporation.
Dynamic Currency Conversion
Debit & EBT Card Processing
Electronic Check & ACH Transfers
Gift Card & Loyalty Programs
Point of Sale Integrations
e-commerce Payment Gateways
Merchant Cash Advances & Loans
PCI DSS Security Compliance
Virtual Merchant Cloud Based Terminal
Merchant Connect Reporting Tool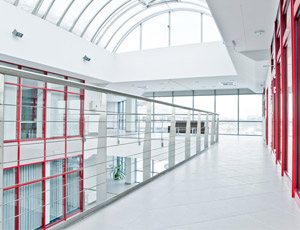 | | |
| --- | --- |
| Free Monthly Reporting | $0.00 |
| Free Setup | $0.00 |
| Annual Fee | $0.00 |
| Cancellation Fee | $0.00 |
| On File Fee | $0.00 |
| Monthly Fee | $5.00 |
| Customer Service Fee | $5.00 |
| Gateway Fee (optional) | $10.00 |
| Transaction Fee | $0.25 |
| PCI Compliance Fee | $7.50 |
| Reg Debit | .05 % |
| Non Reg Debit | .50 % |
| Retail Credit Card | 1.50 % |
| MOTO Mail Order | 2.50 % |
| Non Qual | Call for Quote |
| American Express | Call for Quote |
Visa Interchange Rates
MasterCard Interchange Rates
Discover Interchange Rates
Point of sale integrations allow your existing infrastructure of cash registers, receipt printers, credit card terminals and software to work with our payment gateway for a seamless migration. Want to automate your sales force? We provide Mobile Point of Sale solutions that work within your facilities and abroad connecting in house and romaing sales forces to your inventory and ordering systems into a consistent interface. Get up to the second reports on quotes, sales and processing data for the ultimate omni channel experience.
We offer many e-commerce payment gateways to connect your shopping cart to your merchant account. Using our Virtual Merchant solution ties your in store, on the go and e-commerce payments into one tool for both processing and reporting. With one account you can swipe credit cards into your payment terminal or Point of Sale system, even MPOS systems, along with your e-commerce payment processing and your mobile processing. This allows oversight of all your processing in one familiar place giving you omni channel processing abilities.
Process electronic payments on the go with your smartphone or tablet devices. Our MagTek credit card magnetic strip readers work with Android tablets and smartphones as well as Apple's iPhone and iPad devices. Using your devices internet connection over cell phone towers or WiFi internet connection, your payments can be made securely anywhere you go.
"We had been using our bank as our credit card processor. When we learned that Virtuoso and NTC were going to team up we jumped on the opportunity. Not only has it dramatically lowered the fees but it has streamlined our credit card processing. We used to do a manual type in process now it is all an automated batch process done directly in TRAMS. Not only has it saved us money with competitive rates more importantly it has saved us time. This is a great new partnership for Virtuoso and its members."

Vist our Travel Page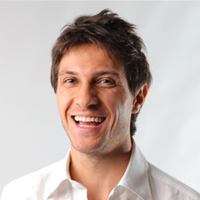 Joshua Bush, CEO
Avenue Two Travel (formerly Park Avenue Travel)
"Regarding National Transaction Corporation... Actually we are currently using NTC and absolutely love it. We use Trams for our back office and automatic processing of fees through NTC is very efficient. NTC's customer service is also very helpful."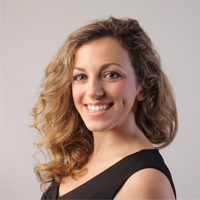 Processing with NTC has been a dream. My sales force can now process credit card transactions on their Android and Apple tablets and smartphones. I automated my sales force with one call to NTC. It really couldn't have been easier.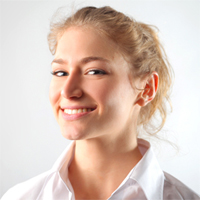 Jessica Witson
Commercial Director
.50%
Want Rates Below .50% or Your Current Rate Beat?
Call Now to Find Out How.
1.5%
Swipe Credit Cards In Store & Face to Face?
We can Beat Any Rate.
2.5%
Find Out How Business Type, Input Type and Card Type Affect Rates.
We Are Preferred
NTC is proud to be the preferred payment processor for many organizations and associations.
We Are Trusted
NTC is a trusted merchant account service provider through integrations, security compliance and many more.